SECTION 11
Coupon Section
Buy one get one free usually requires no coupons and offers a 50% savings. Coupons can be found in Sunday papers all over the country. There are so many ways to acquire coupons, and discounts.
For example, you will see advertised hormone-free eggs. The use of hormones in poultry, as far as I know has been banned since the 1960's. Another example could be eggs labeled free range.
The free range sometimes, but will not necessarily always be what you may be thinking. The free range could be a concrete slab. For better assurance look for certified humane.
Chasing Loss Leaders Can Cost You Money
Loss leaders when gas was cheaper, was well worth chasing. Loss leaders are advised items sold at a loss, or next to no profit to the store. You see them first thing generally on the front page of your supermarket advertisement.
They are used as a marketing tool to get you in the door, in hopes that you will purchase other items too. It can be tempting to chase all of these great loss leader bargains as they pop up, however with the cost of gas in today's world the money you save may not make sense.
A better idea in my opinion is to simply stack pile the weekly sales ads in your vehicle, and if by chance you happen to be passing by, stop in and grab a loss leader or two.
e-Coupons - A New Kid On The Block
Electronic coupons are not paper coupons

t

hat you cut out or print. Instead their value is added to your store loyalty card. Because manufacturers may limit the total number of coupons that can be downloaded, don't tarry. Some stores will not accept online printable coupons because of counterfeit concerns.
E

-Coupons such as U-promise, and including some individual grocery store websites, have their own electronic coupons such as in my area Kroger.com. e-Coupons as you may have guessed are not paper coupons that you print. Instead, their value is added to your store loyalty card.
When you buy the item, and swipe the card, the discount is automatically applied. Once you register you can view a selection of fantastic coupon offers and simply click on the ones you like. I also want to mention that these coupons do expire just like most coupons.
Stay On Track With Stockpiling
Take it from me when I say that you can get off track and defeat the benefits of stockpiling, and invite waste versus savings. When things are on sale on top of your coupons, it's time to stock up. Stockpiling is a fantastic way to save when you have a system in place.
First and foremost with food items you have to rotate just like the grocery stores. You too have to be pulling from your older purchases, and making room for your new purchases. You have to keep up with expiration dates.
Buying 50 rolls of toilet paper will not cause the sames issues as purchasing 50 boxes of cereal which is a perishable item. If you and your family cannot use up 50 boxes of cereal without wasting you will lose money.
Stockpiling is very individualized. Stockpiling is frugality at it's best when it is tailored to your specific needs.
Separate dryer loads into heavy and light weight. Lightweight takes less time, and over drying serves no purpose that I am aware of except increasing the wear and replacement cost.

When the weather permits, I air dry outside the extremely heavy items in some shade to prevent fading as much as possible. Also, you can spin dry twice to rid the extra water prior to drying in the dryer.

If the garment or item is extremely heavy I use a commercial washer and dryer that is better suited for this application.
Get one. You can have one outside or one in the garage. I have also put a handful of salt in the final rinse water to stop my clothes from freezing in cold weather. Now that is what I call cold.
In today's world you might have to use a little more d

iscretion

with where you place your clothes line. Having a clothes line that is not visible from the street in my opinion is almost a necessity

.
Some people might get offended being able to view your dr

ying underwear.
Findin

g

a perfect location for your clothes line is important.

Y

ou might also want to take a lot at some of the newer versions that

are on the market today

.
On a hot summer day, I dry clothes turned inside out, to reduce fading from the intense sunlight. I also like to wash my clothes inside out to help keep them looking great. And of course, there's nothing like the smell of line dried sheets once in a while.
I have always heard that rats cannot abide the catnip herb. Cloves scattered on the shelves will deter ants and mice, and so will dried peppermint in the cupboards.
Alcohol put in a spray bottle kills roaches on contact. I prefer it to a toxic roach spray in certain areas.
Here's a much looked over way to exercise frugality. In a lot of cases, especially in this market, rent can be negotiated. You might save a bundle. It could be worth a try.
Landlords hate vacancies for obvious reasons. If you can move into a property right away, or prepay your rent for a couple of months, use that to bargain for a cheaper rent.
#5 Make Your Own Room Deodorizers
Put a few drops of an essential oil such as lavender on several cotton balls and place them in a decorative container with a lid. Remove the lid when you want to deodorize a room.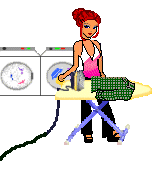 Sometimes cutting back on the amount of product we are using can save a lot. Washing detergent is quite expensive these days.
So why do so many of us make soap floats when we wash? So often the soap is so thick you can't see the clothes.
Your clothes will not wash any cleaner by using too much soap.
Why not consider at least measuring how much soap you are actually using? For example, if you have an extra dirty load and you want to use more, at least you know exactly what you are using if you measure.
I save half of what I use to spend on detergent. My clothes are just as clean. And as a bonus I don't have soap completely blocking the view of my clothes which usually is an indication that I am wasting product.
There was a time when hair spray was a quick fix in removing ugly ink stains from clothing. However, today's formulas don't work like those formulas back in the day, because the alcohol contents in the spray did the trick.
We realize today that alcohol is drying the hair, so you will probably be hard pressed to find a spray that works well in removing ink stains in today's world.

So, why not go right to your bottle of alcohol and blot or spray onto the stain.
I
normally treat stains on top of my washer cover which has so far cleaned up nicely in a snap using paper towels that are thrown away. Sometimes I use 91% verses 70% of rubbing alcohol that you buy virtually anywhere, for extra cleaning power.
I have had huge success using alcohol verses a stain remover. It's a bigger risk, but I have also used my alcohol treatment on some of my dry clean pieces too with great success.
I love to go dollar store shopping. How about you? If you haven't been, you might consider it, because there is usually at least one deal to be had. And it's great therapy!
A good deal that I discovered there is their boxed greeting cards. Usually they are very nice. No kidding! And buying greeting card from the dollar store is a lot more convenient, and cost effective than making them on the computer.
There are some d

o

s and don'ts when you shop at a dollar store. You can find in my opinion some good purchases. However, you have to be mindful not to just buy just to be buying because an item is a dollar. Every dollar whether you spend it in a traditional s

tore or a dollar store must spend smart.
One of my least favorite jobs in the home is cleaning the toilet bowl. I remember my mom sprinkling the bowl with baking soda, and then pouring in a little vinegar. She would then scrub with a toilet brush. Her toilet was always clean as a whistle.
#10 Take Care Of Your Underwear
Underwear like bras, panties, briefs and even socks have really gone up lately. You will be hard pressed to purchase a good quality bra these days for under $30 bucks. Even the discount store prices have gone up.
So it makes good sense to take special care of your undies so that you can extend their life span and hold on to more of your money. Here are a few tips I have been using over the years to extend wear with good results.
I still have bras that look like new after 3 years of wash and wear. Well, the first thing I do is purchase the best quality bra I can afford. It is usually the better fit and the longer usage that will offset the initial investment.
It's never the price of something that is of concern, but the cost is what's important to me. If it cost me more money to continually replace something, the cheap price is too expensive, and is not a good buy for me.
The second thing I do is never place my socks and especially bras in the dryer. I place them stretch out, on top of the dryer and let them dry overnight.
If I do dry them in the dryer, I almost never bone dry.
T

he third thing that I do is rinse ally my underwear at least 3 times. I want all of that detergent to be rinsed from my garment.
So, for some added insurance, I use a little bit of white vinegar in my last rinse to pull that detergent out. It really cuts down on the itching a lot. Well it does!
One Hanes Place is a fantastic place to buy hosiery. They have a wide selection. I buy a lot of my underwear from One Hanes Place. The quality is great, prices fantastic, and customer service awesome.
#11 The Vita Mix Is A Budget Stretcher!
It's important to eat as healthy as we can, even though we may be managing on a smaller budget. One way to eat healthy and save money is to juice.
The Vita Mix, in my opinion, is the best juicer on the market today. It is such a workhorse and will enable you to stretch your budget and stay on track in providing excellent nutrition for you and your family.
Home canning boom!
There is a reason the Vita Mix has a 7 year warranty in comparison to less quality machines offering only a 1 year warranty.

Perhaps you might have heard that Martha Stewart celebrated her 1,000 episode with a Vita Mix for everyone in the audience.
If you are an individual who appreciates quality, which will translate into long-term savings, the Vita Mix can really make life easier for the home canner. According to a lot of sources, home canning is making a strong com-back.
If you want to order and pay by check or money order, please call Janet at 1(800)848-2649 x2316, and use Agent Code #06-002222 for Free Shipping.
I am a county extension home canning outreach volunteer. We were specially trained by the county in proper home canning. It's a good idea to take a class in home canning.
It's not difficult at a Grinding grains with the dry blade container of you Vita Mix Super 5200 is awesome. I love to grind corn for the best cornbread that ever existed on the planet.
My list of people wanting my recipe is somewhere around 300 now. A major part of my secret is the Vita Mix Super 5200. It's incredible what this machine does with grain. You will absolutely love it!
Making Your Own Baby Food Is Becoming Popular Today
You can make 100% whole food baby food for pennies on the dollar in the Vita Mix machine. You can use ice trays to freeze, and then transfer cubes into plastic freezer bags.
I double bag, label, and date. It is very easy, and so healthy to do. One Vita Mix should carry you through all of your children infancy stages, providing a 7 year warranty period. The Vita Mix gives the longest warranty period out there that I am aware of.
When you look at the machine, you can see the quality. If you are an individual that appreciates a quality product that does what it is suppose to do-bottom line, then the Vita Mix is the machine is for you.
Most similar type machines offer only a 1 year warranty for a reason. Quality pays big dividends in the long run. Price is one time while cost is forever.
My Article Reprinted:
Being Frugal Is Also Eating The Best Quality Food You Can Get Your Hands On
In numerous cases quality has little to do with cheap, or inexpensive. Kale is an absolute powerhouse when it comes to taste, nutrition, and cheap, cheap, cheap. Also you will be in my opinion hard pressed to come up with a contender that could outshine the taste, and nutrition of dry beans.
When you pay for those high priced processed food items, in too many cases you are paying for advertising, and packaging. The quality may or may not be inside. I eat mainly a plant based diet, an absolutely love it. What society puts a value on may or may not be congruent with it's inherent value.
A case in point is that dandelion greens is absolutely a miracle food and is often viewed basically as a weed. Parsley is a fantastic highly nutritious green that is basically viewed as decoration. What about a sprig of parsley thrown into a smoothie for some extra nutrition. Or perhaps a sprig or two of cheap parsley thrown into a homemade soup.
The choices are limitless. Don't have money for breakfast? What about a 13 cent banana? It surely beats having nothing, and is loaded with good nutrition. You would be hard pressed to beat the benefits of a simple banana breakfast. Even a lot of sugar laden cereals couldn't match it.
Another way to prepare inexpensive nutritious meals is to implement whole grains. You can purchase whole grain oats in the bin for extra savings if you choose, or buy boxed on the shelf. I buy my whole grains in the bins now and I absolutely love the quality so far.
I eat whole grain oatmeal five days a week with a fruit. You don't need much; whole grains fill you up. I sweeten my oatmeal with local honey. The whole grains will take longer to cook so plan for extra cooking time.
For a large breakfast crowd I have had fantastic success slow cooking whole grain oatmeal in a crock pot. Break out of that box. You can eat oatmeal for dinner too. It is certainly a bargain when compared with other options that are not nutritional heavy weights like oatmeal.
So with some knowledge, and a little planning it is very possible, even in today's world to eat well. When you are eating cheap you must be careful and be mindful that buying cheap is the way to go. Eating cheap can deprive the body of needed nutrients for optimum health. Eating cheap, and buying cheap are not synonymous.
Article Source: http://EzineArticles.com/?expert=J_McKnight
Article Source: http://EzineArticles.com/6677074
(Use Less Electricity)
Electricity is a household necessity that cost more than it ought to. Below are a few suggestions to consider in reducing usage.
Learn to read your own meter.

Turn off the dishwasher's dryer cycle and let dishes air dry.

Run dryer and dishwasher late at night when electricity is cheaper.
We Find Ways To Make Electricity Affordable (For
Texas
Residents)
From competitive rates for your home or business to energy-efficiency advice that helps you save, we're here to help make electricity more affordable for you. One thing is for certain-electric companies in Texas love to talk about themselves. Sure, we could beat our chests with the rest of them, but we'd rather sit down and ask our customers what they want.
They told us to listen. They also told us to be genuine. To get involved with the communities we serve, and to touch base more than just once a month when the bill shows up.
They told us that along with fair rates, people want practical ways to lower their bill and electric plans that are simple enough for everyone to understand. So what do we stand for? We stand for you, your family and you neighbors all across Texas because at First Choice Power, we're putting you first.
I am an avid movie goer. To me, there's nothing like that big movie screen. However, the tickets can get a little pricey, especially for families.
So I like www.WildAboutMovies.com, where you can receive free passes to movie screenings that are available in your area.
I also enjoy the smell of tons of popcorn, popping away being prepared to serve nice and hot in huge tub containers.
I hope you have enjoyed my frugal tool box. Visit often and please tell-a-friend. Use my tell-a-friend button below.


Awesome Websites
01. http://www.couponcookie.blogspot.com
0

2

. http://www.idtheftsolutionblog.blogspot.com
Copyright © 2009 – 2011 Frugal Tool Box blog. All Rights Reserved